Daughter of legendary actor Bruce Willis, twenty-three year old Los Angeles native Tallulah Willis, is a talented young artist. Her Instagram features some of her art, as well as her store where you can purchase t-shirts and sweatshirts with her prints on them. Her style of odd creatures is shown in a linear, minimalist way which I appreciate. The creatures make me feel safe and reassured. Everyone is a creature in their own way, and her funny, relatable captions show this (to me). I applaud Buuski for her artwork and continuous inspiration.
In the link below, you can go to her online store.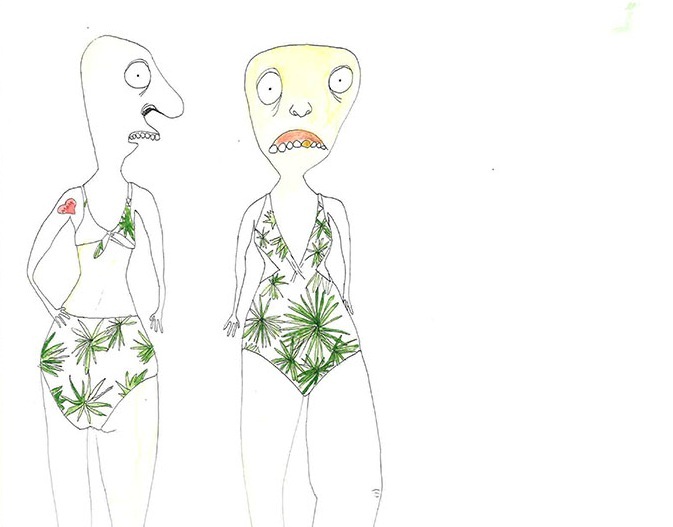 I would also like to appreciate her 'undone' style. I have worked on drawing things that border on the side of being unfinished, or more of a rough drawing. Her Hollywood glam inspired drawings have this edge of to-be-continued, which makes the drawings more 'real'. I cannot wait to see more of what Buuski has to offer.